Experienced Title Professionals founded Mortiles with the mission to create a 'Serv-Qual Value' to all clients. Providing exceptional Service and Quality Value in terms of Accuracy, Time, Support and Cost benefits via End to End Real Estate Solutions is the essence of our existence. Developing & nourishing healthy, win-win relationships with clients, employees, vendors & partners alike to promote prosperity for everyone involved.
Our Vision
To build upon our solid foundation & reputation by leveraging a trifecta of custom cutting-edge technology, together with a knowledgeable & understanding workforce, guided by wise leadership to provide 'As Efficient As Possible' (AEAP) quality services to our valued clients; thus earning selection as top choice within our segments of the Real Estate Industry.
We are committed to providing outstanding, professional and timely service to all customers. Mortiles Team works tirelessly with unparalleled determination, dedication, and motivation to deliver consistent service on behalf of our valued clients. Always continuing to innovate and improve in all facets needed to continually provide clients with the 5 star service they deserve. Mortiles commitment to never compromise & never take business for granted instills confidence so our clients know they are always in good hands.
About Us
Mortiles is an Information Technology Company, incorporated in the State of Maryland in 2006, with the goal of providing highly specialized and diversified solutions to America's Real Estate Industry. Combined decades of great experience allow Mortiles to efficiently accommodate our client's requirements within the rapidly changing landscape of the Title Insurance, Escrow & Settlement arena. Dedication to complete customer satisfaction and implementation of proven business practices has permitted steady, continuous growth since inception, despite market volatility. Mortiles has an impeccable reputation enabling new clients to be onboarded on a regular basis despite never having created an official marketing team, sales force nor social media presence. 95% of our business comes in via referral or word of mouth. Clients joke that Mortiles is the best kept secret in the Industry. Mortiles' entire team is so intently focused on delivering for our clients that we never take our eyes off the target.
Services
We're passoniate about the value added services we deliver!
Title Commitment Preparation
Why choose us?
Mortiles is committed to providing outstanding, professional and timely service to all customers.
Mortiles Integrations & Affiliations
All
Integrations
Affiliations
Mortiles Team
Meet a few of our Team Members that comprise our robust, full time professional workforce. These are some of the friendly faces behind the emails, phone calls, & completed products originating from our offices.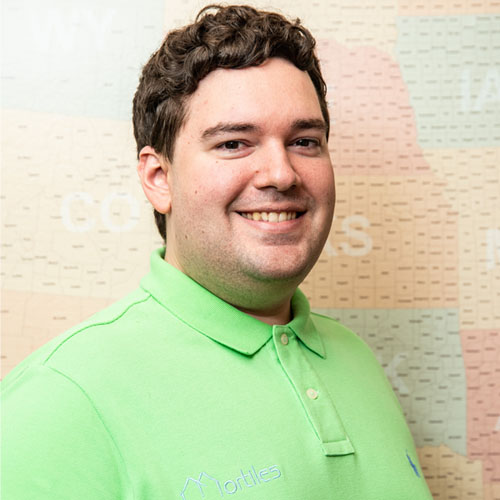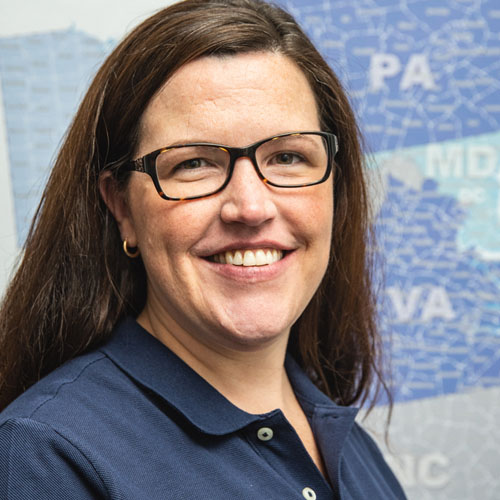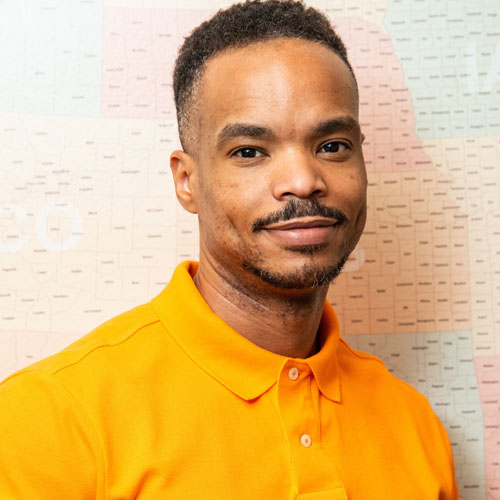 Keith
Courthouse Examiner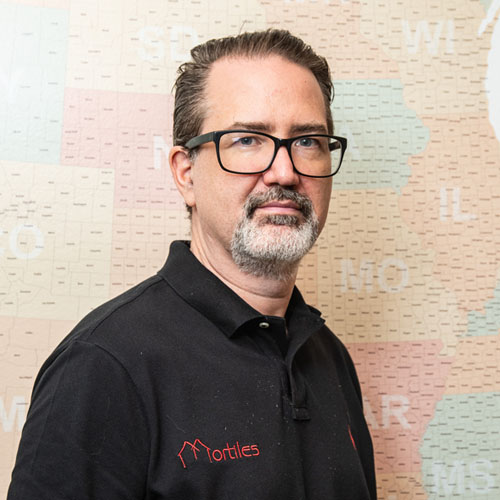 Our Partners
Mortiles works with a wide array of clientele including but not limited to Title & Escrow companies, Lenders, Mortgage Servicers, Government Agencies, Credit Unions, Financial Institutions, Real Estate Investment Trusts, Law Firms, Foreclosure Firms as well as Vendor Management companies. Hundreds of companies and partners rely on the accuracy, consistency, & quality delivered by Mortiles. Through the uninterrupted, successful daily implementation of Mortiles' Mission, Commitment, Reliability, Trust, & Vision we are able to enjoy an extremely high client retention rate.
















Contact Us
4600 Lincoln Dr. Suite W-1 Baltimore, MD 21227
info@mortiles.com
443-575-6680